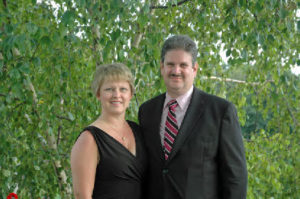 Ronald Chusid, D.O.
Dr. Chusid graduated from the honors program at the University of Michigan in 1977 and subsequently attended medical school at the College of Osteopathic Medicine and Surgery in Des Moines, Iowa. After graduating from medical school in 1981 he completed an internship at Garden City Osteopathic Hospital where training was provided in all areas of medicine. He next completed a three-year residency program specializing in Internal Medicine at St. Joseph Mercy Hospital in Pontiac, Michigan. 
Dr. Chusid has practiced medicine in Muskegon since 1985. He has held positions including Chairman of the Department of Medicine and Chairman of the Critical Care Committee at Muskegon General Hospital, Medical Director various home nursing agencies, and is an Assistant Clinical Professor of Medicine at Michigan State University. He is a member of the Council on Complications of the American Diabetes Association, and a member of Mensa. Locally he is on staff at Mercy Hospital.

Carol Chusid, R.N.
Carol Chusid attended nursing school at Oakland University. She has worked at St. Joseph Mercy Hospital in Pontiac, Michigan, and has been the director of Muskegon General Hospital's Home Health Services Department.